Even as a child, MARY AU was an unabashed lover of music as well as of food. Her mission is to make classical music part of the fabric of everyday life, in settings where both audience and artist can share in the joy of live music.
Feel free to view Mary's music biography, performance schedule, and repertoire lists.

Child's Play
Child's Play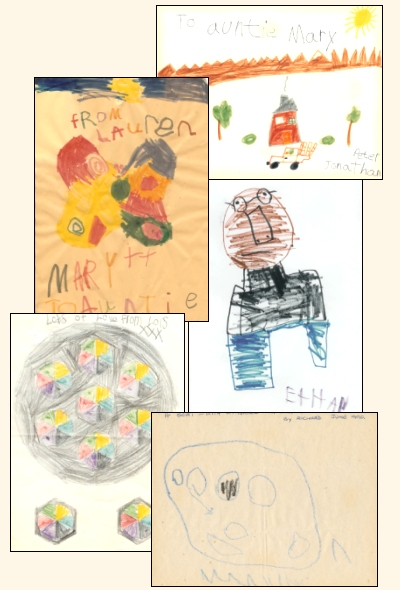 I treasure these drawings from my young nephew, nieces and young friends. They remind me of the happy times we had together. Clockwise from top:
-- From my nephew Jonathan Peter, now a cinematographer. Visit his website at www.jonpeter.com.
-- 3 year old Ethan's drawing of me during a class at the 2005 National Cello Institute.
-- From Richard Valentine in 1990 (he was probably 3 then and living in Ireland)
-- From my niece Lois Au – Lois will be attending the Royal College of Music in London, England studying bassoon and clarinet.
-- Butterfly from my niece Lauren Au – Lauren has grown up to be a young lady with a beautiful voice. Watch out Celine Dion!