Even as a child, MARY AU was an unabashed lover of music as well as of food. Her mission is to make classical music part of the fabric of everyday life, in settings where both audience and artist can share in the joy of live music.
Feel free to view Mary's music biography, performance schedule, and repertoire lists.

with Sifei Wen
with Sifei Wen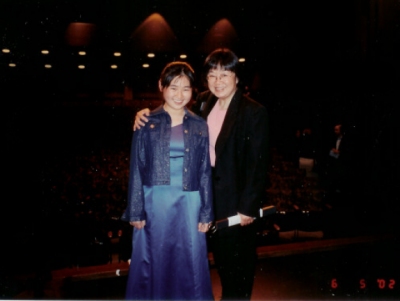 Mary and cellist Sifei Wen taken at Bing Theater at LACMA in Los Angeles, CA. Happy days!